WhatsApp has supported multiple devices for a while now—at least when it comes to desktops. You can use the messenger on your laptop or computer without maintaining an active internet connection on your mobile phone. However, people with Android tablets or secondary smartphones were left out of the party, with the feature exclusively available for WhatsApp on desktop computers. This might soon change, with first evidence cropping up that the messenger is working on supporting companion Android devices.
WABetaInfo dug into the code and uncovered a screen in the latest WhatsApp Beta for Android, version 2.22.10.13, which looks like it will allow you to register an Android device as a secondary companion for your primary phone with WhatsApp on it. As seen in the screenshot, the new WhatsApp section is called "Register Device as Companion," with a description explaining that the feature will allow you to use WhatsApp on another device. It looks like the view isn't finalized yet, as instructions at the bottom explain that you need to scan a QR code with your primary WhatsApp device that is supposed to be displayed here.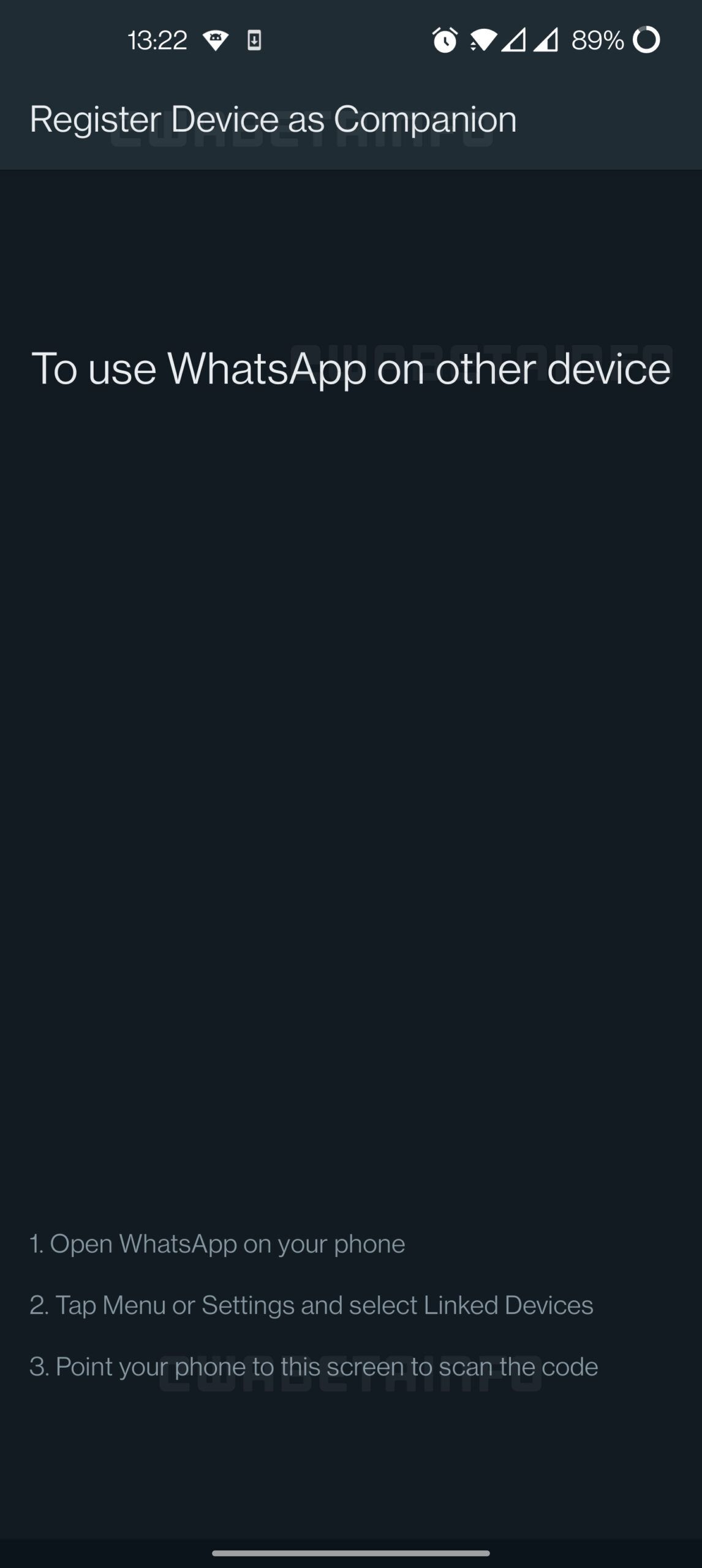 Source: WABetaInfo
This functionality was already hinted at last year, when we saw first evidence of WhatsApp working on "multi-device 2.0," which would allow you to sync your message with other mobile Android devices. Based on early screenshots back then, you will see a splash screen during setup, telling you that your secondary WhatsApp installation is currently downloading recent messages.
While it was previously unclear if the functionality would be limited to classic secondary devices like tablets and Chromebooks, this week's new details seem to point at support for mobile phones. WhatsApp might still pull the option before releasing the functionality in a future update, but right now, things are looking good.
UPDATE: 2022/05/08 10:50 EST BY JULES WANG
Companion Mode screenshot
The WhatsApp beta has moved up a few ticks to v2.22.11.10 and WABetaInfo has picked up on a new full-screen prompt warning users who want to register a device as a companion for their main account.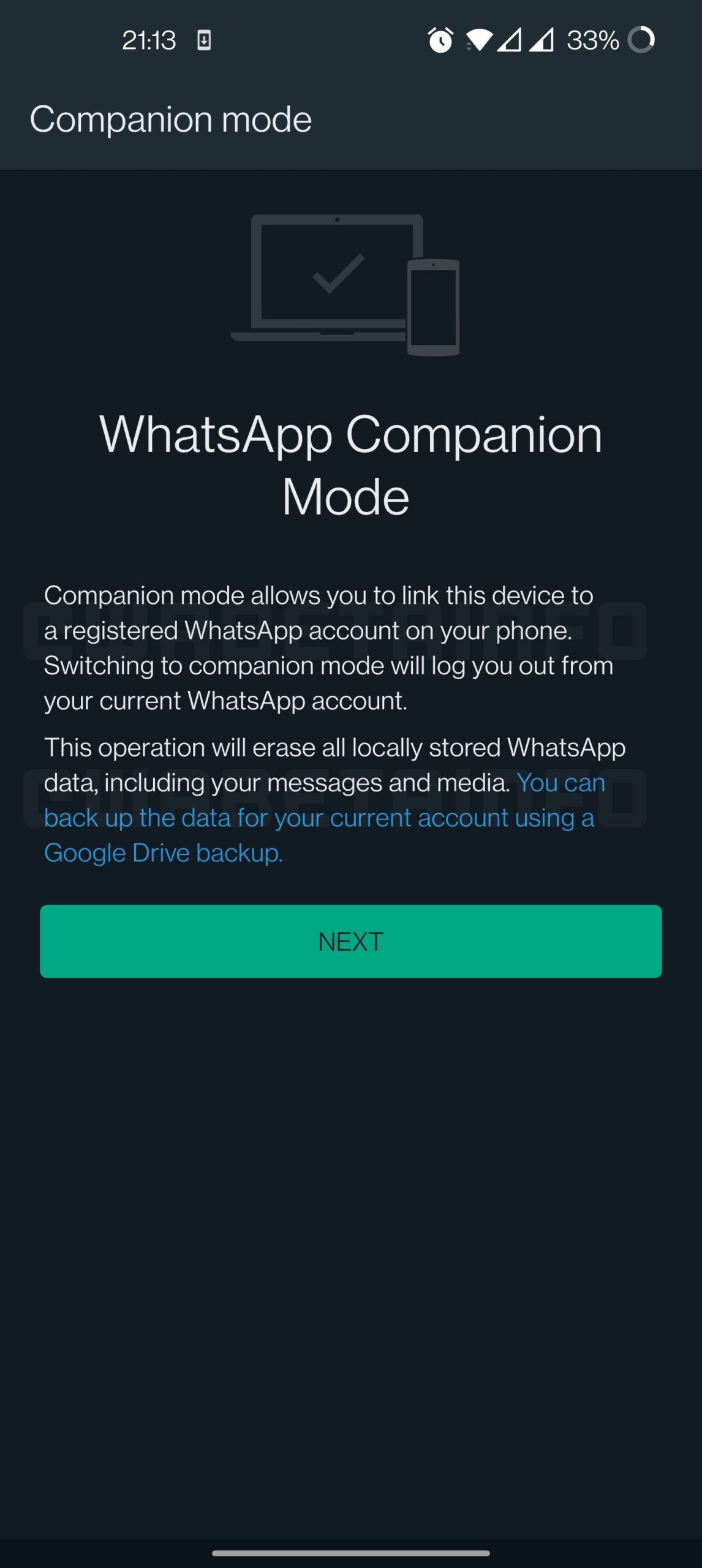 If the companion device is already logged into a WhatsApp account, attaching it to a different account will wipe any existing account data on the device — users are advised to back up their data if they need to. Nothing surprising here, but the screen itself marks another step forward for the feature.
The best 45W chargers for the Samsung Galaxy S22+ & S22 Ultra in 2022
Read Next