Readers like you help support Android Police. When you make a purchase using links on our site, we may earn an affiliate commission. Read More.
It's hard to deny the clear divide in selection and quality between iPhone accessories and the options we have in the Android ecosystem. We get a fraction of the phone case variety in both function and fashion, though Samsung and Google's flagships have made some headway there in the last four years. Nearly all of the best PPS chargers and power banks are optimized for iPhone first, and wireless chargers for Android phones have been such a hot mess that I've developed mental ticks around researching and writing about them.
The greenest of the grass we've been verdantly, fervently coveting the last three years is, of course, MagSafe. It fixes the alignment issues that have plagued Qi chargers since their inception, eliminates the need for dedicated wallet or kickstand cases, and allows iPhone owners to use PopSockets, card slots, phone stands, car mounts, power banks, and more without having to just pick one and be literally stuck with it.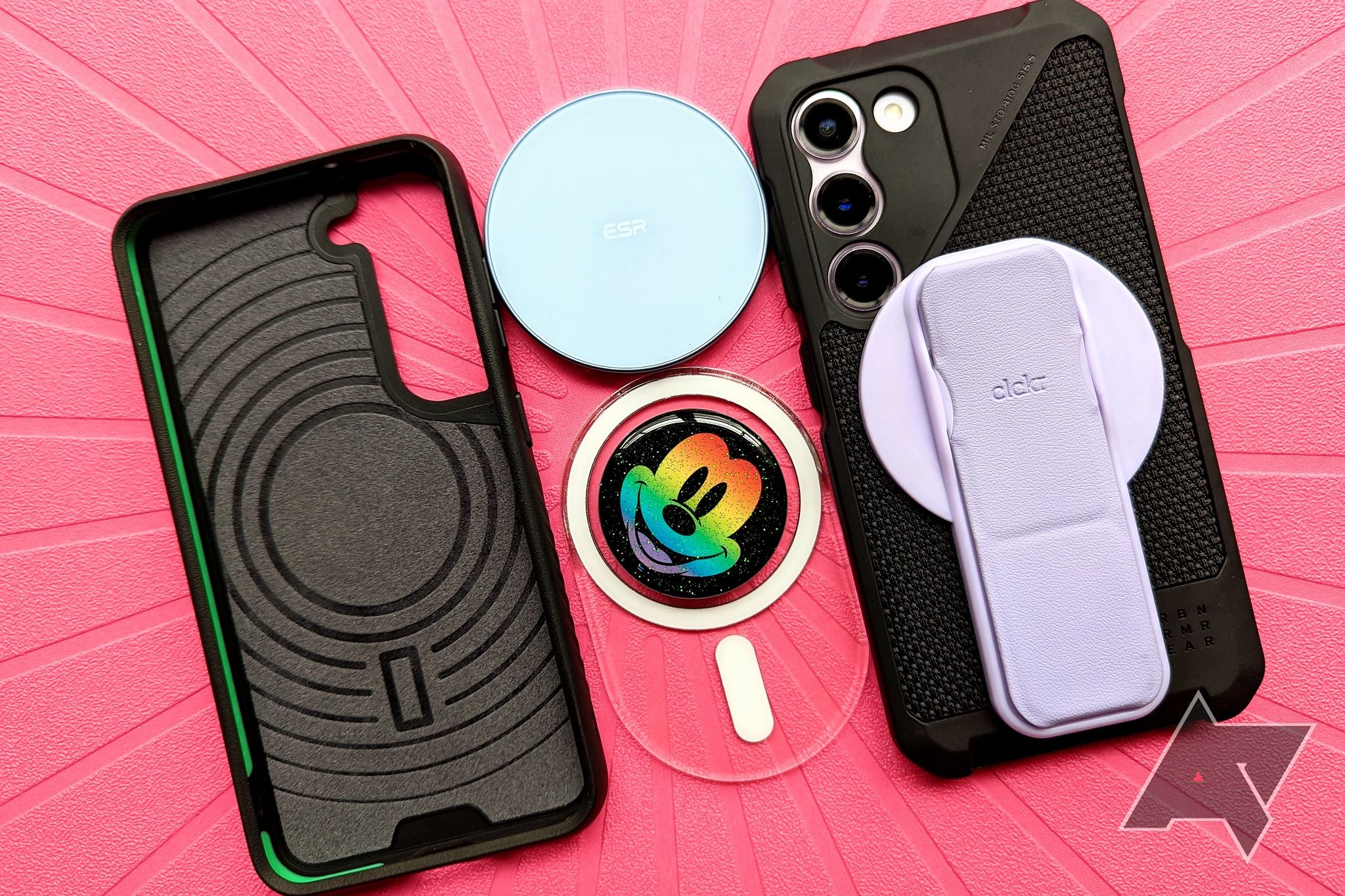 MagSafe was Apple-exclusive, not that we let that stop us Android users from slapping on 3M-backed magnetic rings, MagSafe cases/chargers/whatever, or, in some cases, trusting the existing magnets in a phone to keep a MagSafe charger attached. I've personally been rocking MagSafe cases and chargers for most of 2023 on my Galaxy S23, and that's why my hands-down favorite feature of the iPhone 15 series isn't it finally getting USB-C, or doing a custom button properly, or the Standby mode that Google had a freaking decade to give us and didn't.
It was one sentence during the iPhone 15 launch event, and after initially appearing on the spec sheets for the iPhone 15 series, Apple has actually hidden all mentions of it on its site outside the official announcement post itself: "Support for MagSafe and future Qi2 wireless charging."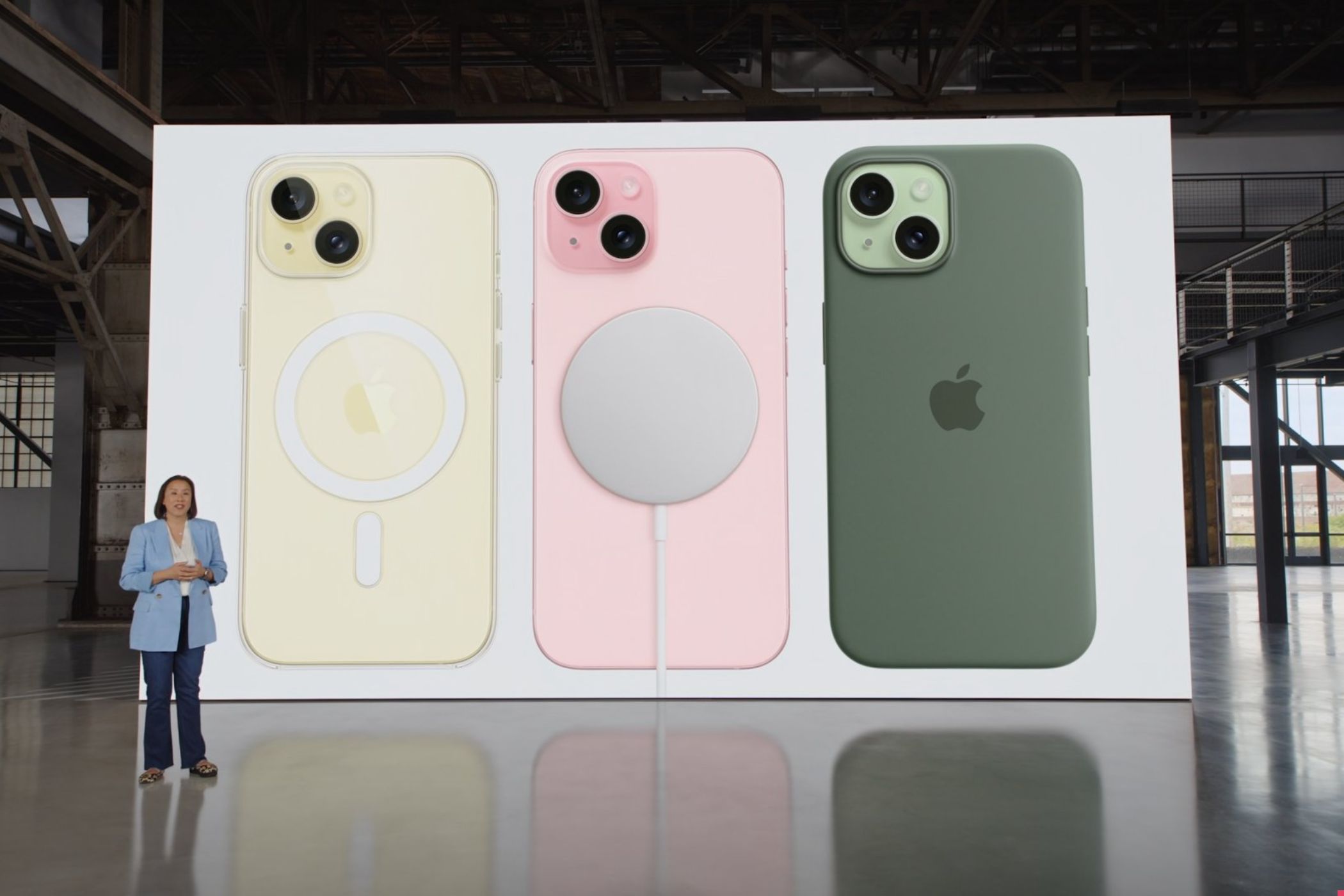 Source: Apple
For those of you who don't obsessively watch phone accessories and charging technologies for a living, Qi2 is a new wireless charging standard that was released this summer. This is the biggest addition to the Qi standard since 2015, adding a Magnetic Power Profile that is built upon Apple's MagSafe and will bring its convenience to a much wider array of devices, most notably Android phones.
(Though, I'd really love to see Qi2 possibly come to game controllers; just slap it on underneath and keep playing without a frustrated yank or toss possibly damaging that all-important data port.)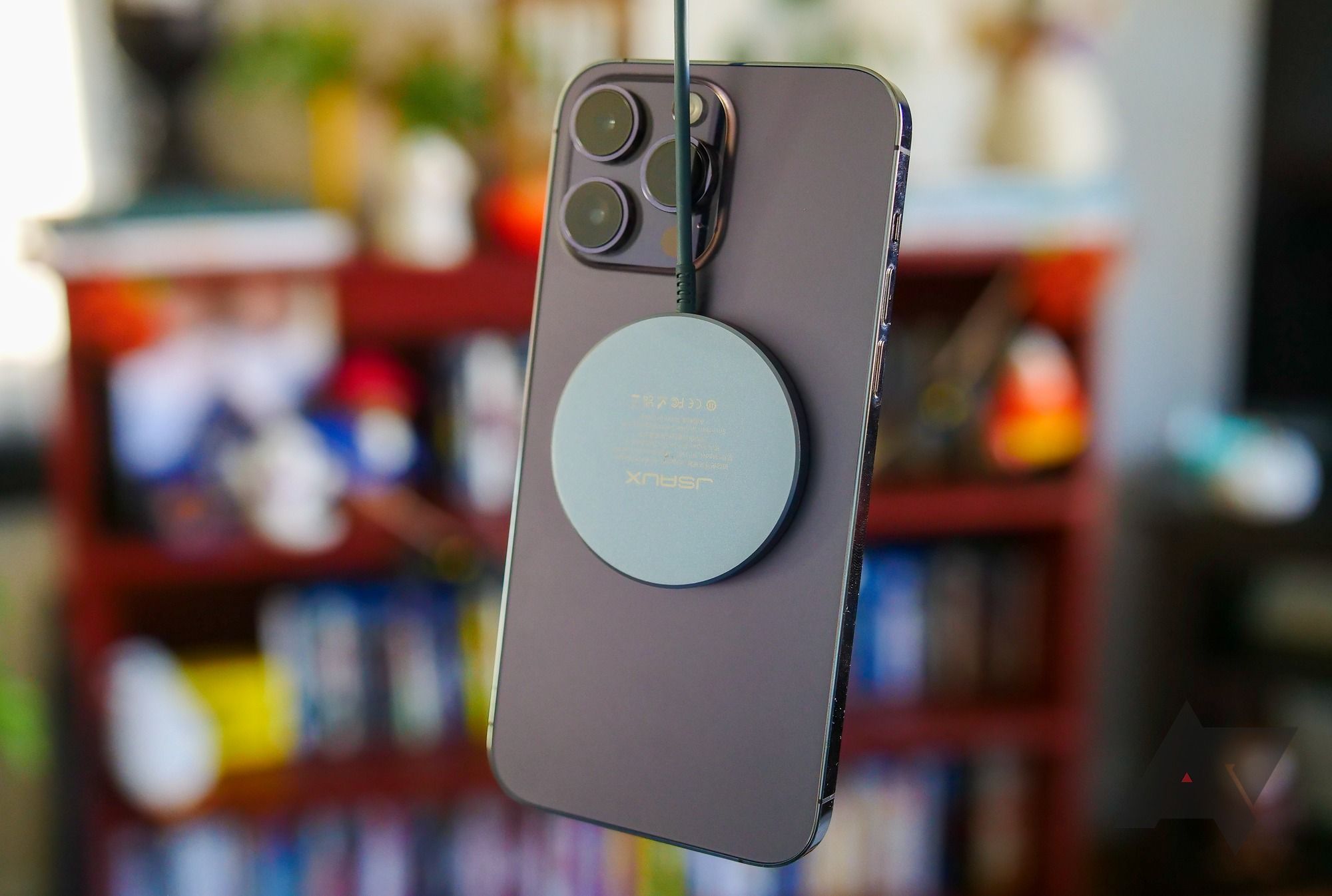 Magnetic wireless charging eliminates the biggest pain points from traditional pads/stands because rather than relying on the user to perfectly align your phone on the charger, it forces the charger exactly into place via magnetic alignment. This means no more scooting your phone around the pad, waiting for the charging indicator to beep. It also holds it securely in place, rather than your phone slowly slipping out of alignment overnight and still being dead come morning.
Being able to pick up and use a phone while the MagSafe/Qi2 charger stays attached — or keep it securely on its mount while driving over rough roads — is just icing atop that cake.